Student user interface for the Numworx digital e-learning environment targeted at mathematics education. Includes a personal portal for tracking and analysing student results. The system contains widgets for visual manipulation of data to be used during studying and examinations. With automatic recognition of handwritten formulas and notes.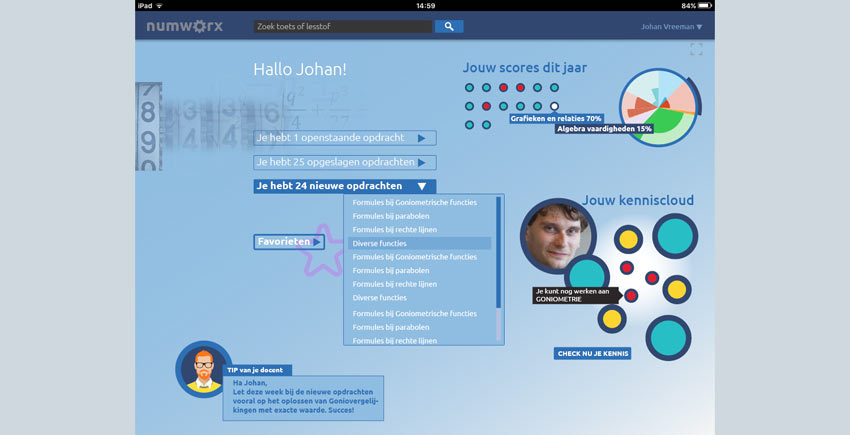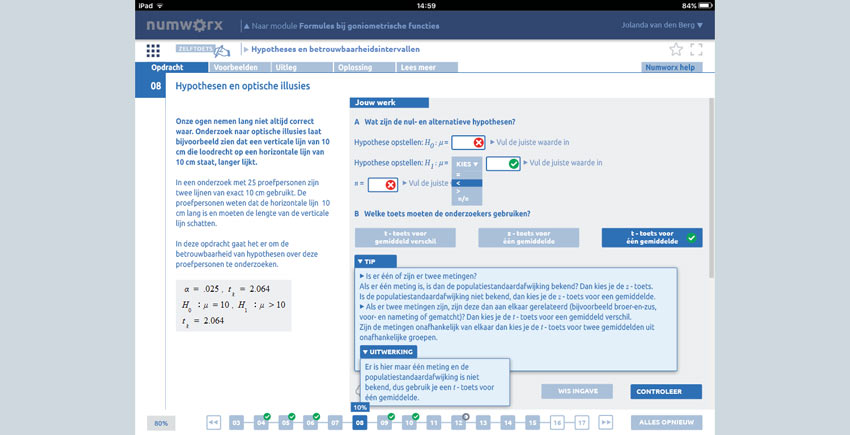 Numworx's interface in which teachers present activities per class or group, after which the students work on the activity. With extensive options for student and class management, results analysis and the authoring of digital course materials.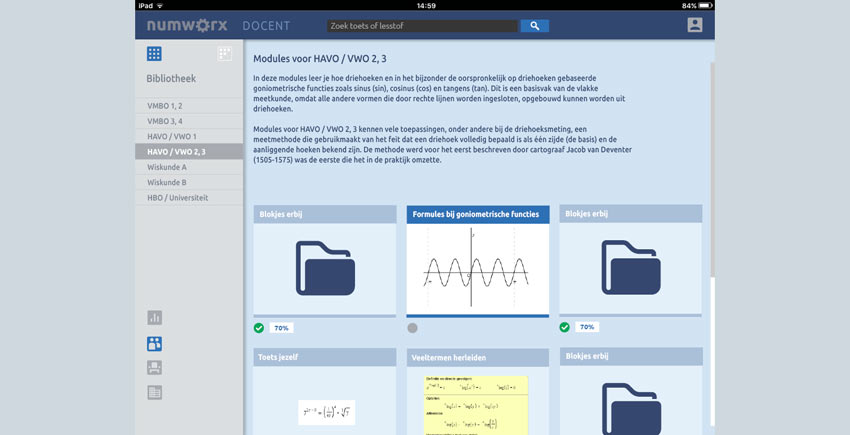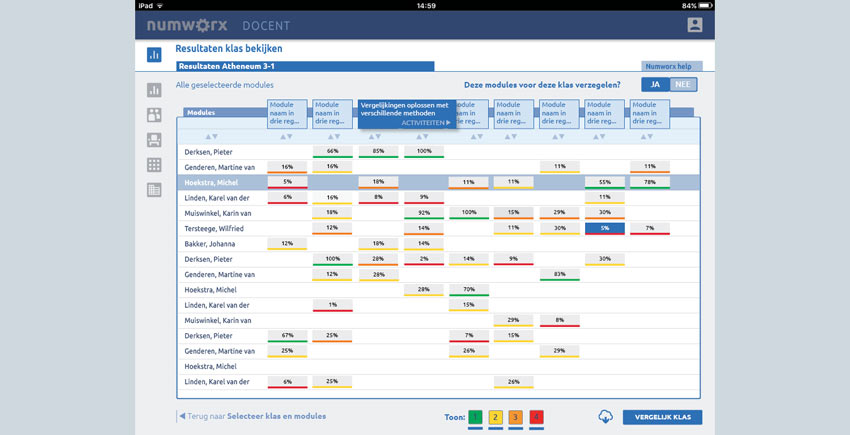 Set of 60 functional icons for the user interface of GEOdefiner, the interactive math tool within Numworx for graphing, geometry and 3D.