Branding components for a Dutch-to-English translator, specialised in photography books. Floating textblocks intersect in a bilingual typographical universe. Colour scheme and type families reflect the English origin of this professional.
Neutrality is the key aspect of this style for a financial specialist.
Silver, negative, positive. The basic elements of analog photography arranged in 1:1 and 2:3 proportions for a professional photographer.
Eastern tapestry patterns determined the branding for this merchant specialized in eastern furniture.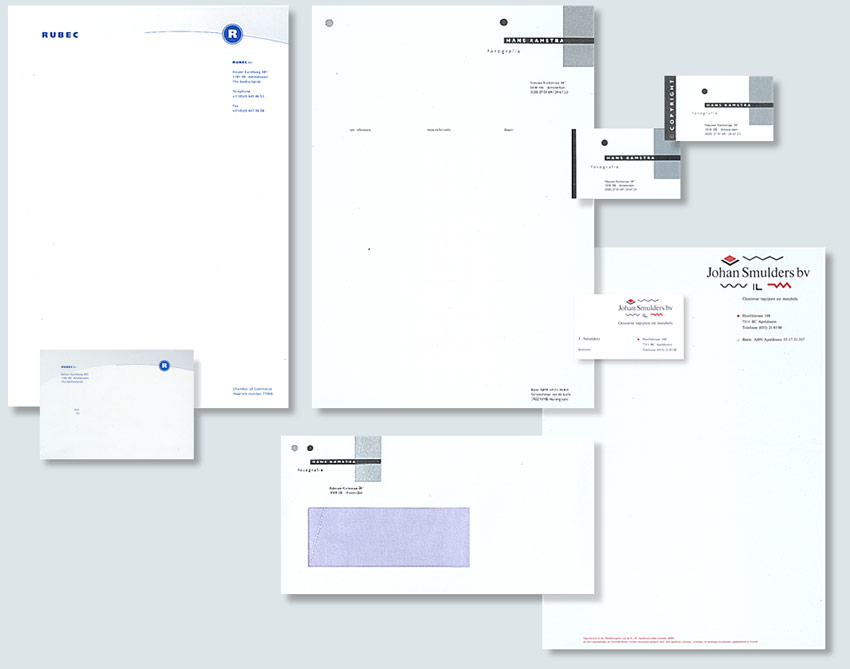 This management consultant helps companies and employees finding their purpose and inner forces in order to bring about growth and change.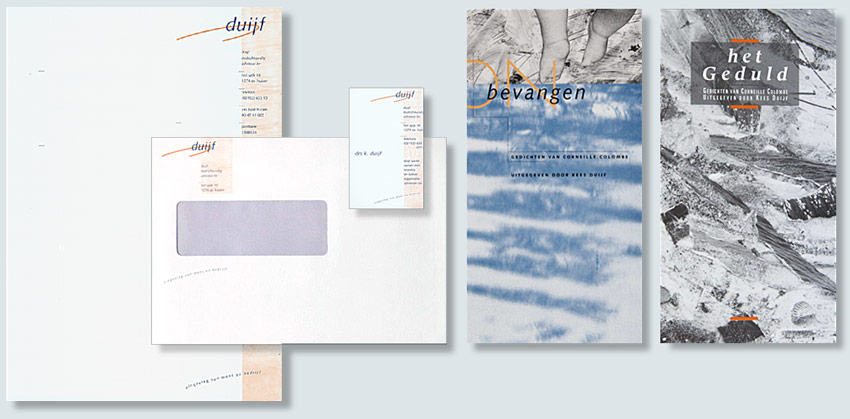 Logo psychology for an organisational psychologist. The logo expresses the trade. Clear geometric forms are unveiled, like competences of humans that just need to be discovered.