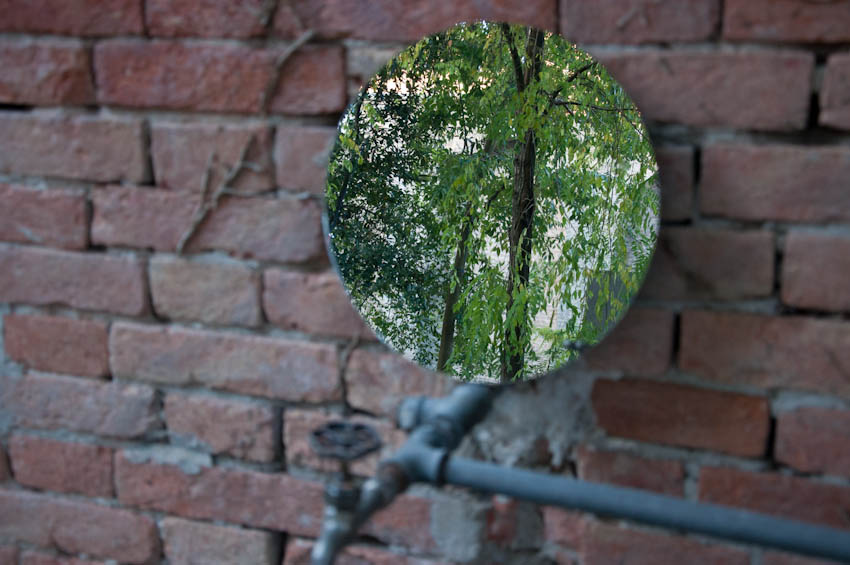 Venetië was dit jaar even het Eden van Europa. Van 9 mei tot 22 november 2015 stond de stad in het teken van de Biennale d'Arte, de tweejaarlijkse wereldtentoonstelling van hedendaagse beeldende kunst. Overspoeld zijn is iets waar ze aan gewend zijn daar. In de zomer door toeristen, in najaar en winter door water en eens in de twee jaar dus door kunst. Op tientallen locaties in de stad worden Venetianen en bezoekers getrakteerd op kunstobjecten, -manifestaties en -installaties.
Aan het eind van het lange parcours van de Biënnale hield zich deze keer een verrassing schuil. Als je bijna alle werken in het Arsenale hebt gezien sta je er ineens: voor de poort naar The Last Garden. Verstopt, op een in onbruik geraakt terreintje van de voormalige scheepswerf bevindt zich daar De Tuin.



Een ommuurde en overwoekerde enclave waar geen geluid van de omgeving doordringt, maar zachtjes water murmelt. Een plek waar door de minuscule ingrepen van Sarah Sze een nieuwe wereld is ontstaan. Of is het toch een wereld die we al kennen? Tussen bomen en onkruid bevinden zich vreemde geknutselde en gevonden voorwerpen. Kwetsbaar en ontroerend. Een baksteen aan een touw slijt een groef in een muur. Flinters papier aan draadjes, fotootjes liggen schijnbaar toevallig op een steen. En spiegels geven een beeld van ons zelf en een kijkje in het ondoordringbare binnenste van de tuin. Daar waar niemand mag komen. Eden in Venetië, voor even maar.
>> Website Tanya Bonakdar Gallery
>> Interview met Sarah Sze over het werk