---
Please fill the fields and indicate the chosen image(s). After receiving the form we will send you an order confirmation with a total price including shipping for approval. When this is correct, you can make your payment via PayPal (no credit card data are stored on this website) and the work(s) will be shipped to you. Allow for 4 weeks production and delivery time (indicative for Europe and USA. Other countries may require more delivery time). The works are shipped in a protective casing.
* indicates required field[si-contact-form form='3′]
---
ACQUIRING PHOTOGRAPHS ONLINE
You can order Special Edition prints online here.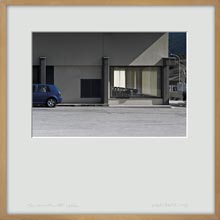 See more about Special Edition prints for technical details.
To all orders our Terms of Delivery apply.