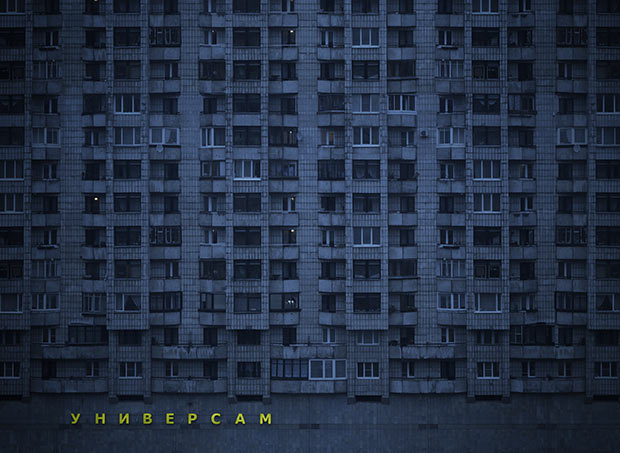 ---
OUT OF THE BLUE
2010. Multimedia installation (approx. 4x6x3 meters), with video 4:3 on two screens, 6 minutes (looped), stereo sound and electric light. Commissioned by the Cobra Museum of Modern Art.
In the dark exhibition space, vaguely lit by one lightbulb, the frontside of a large apartment building emerges on one of the walls. We hear voices fading in, whispering a strange language as we are drawn into the dimmed interior of the building. On a second screen a continuously changing and hypnotic vortex of colours and forms is shown. The forms resemble vegetation and seem to be liquified.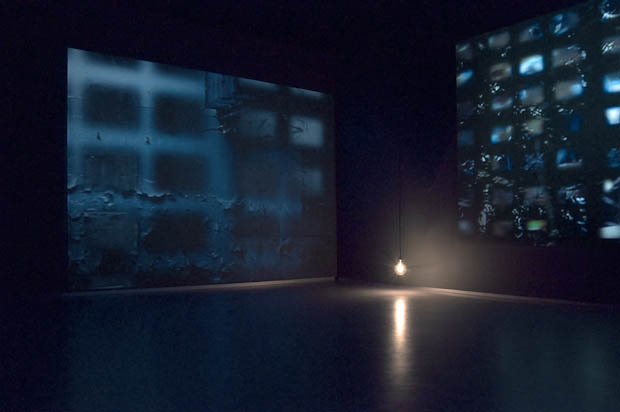 Overview of the installation during the Triennale exhibition in the Cobra Museum of Modern Art (2010).


Audio sample


---
Other works in this project. Click an image to see a larger view.