---
FOREST [PASSING]
2002. Video 4:3, 2 minutes (looped), colour, no sound.
In complete silence we look up and see glimpses of the sky through floating foliage. In a narrow cut out the image is vividly coloured.
Concept for an outdoor installation using two screens.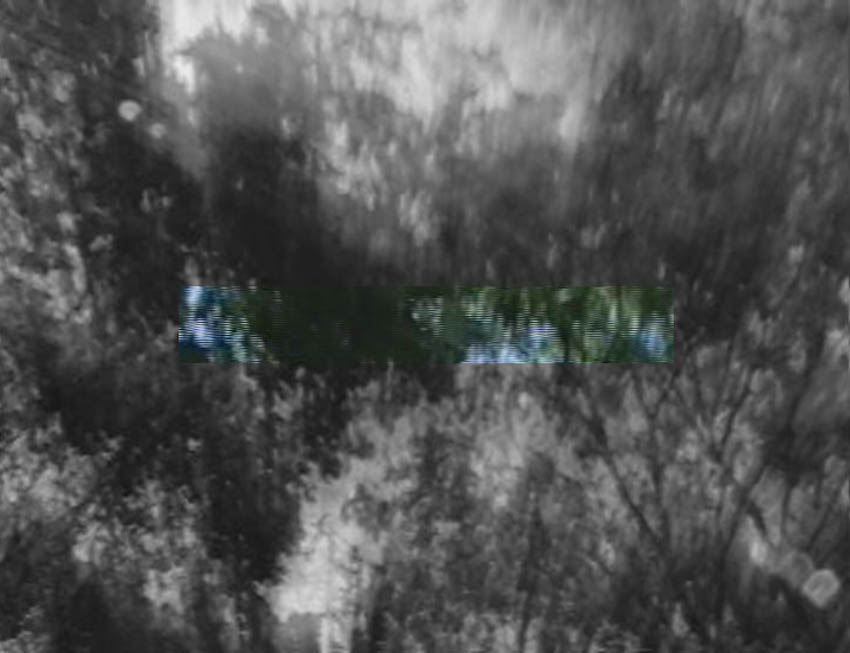 ---
FOREST [PASSING]
2002. Photocomposition (100 x 130 cm), Ultrachrome print.