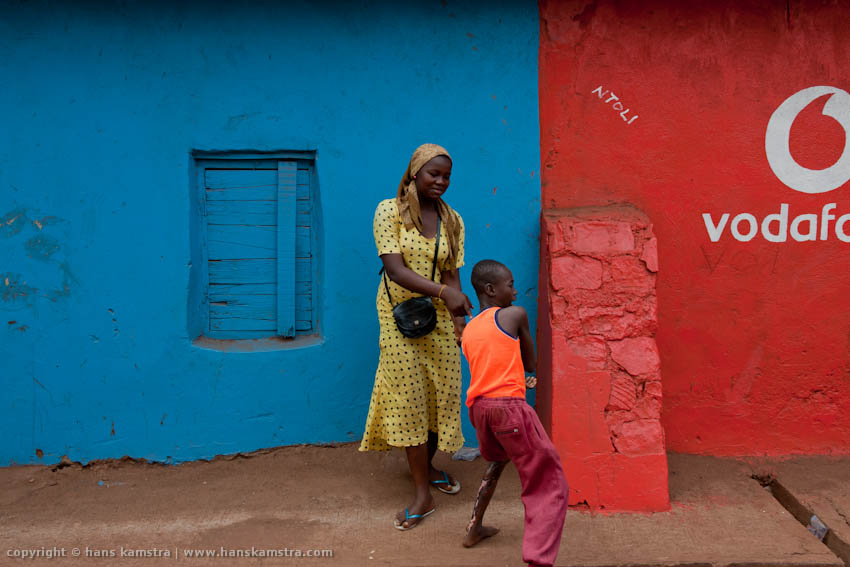 …they engage
in his activities, or ignore the pictures being taken altogether and live their own lives. In both cases beautiful things can happen. Photography is hard labour according to Hans. So many shots, so small the number of good images.
"On one of my first immersive journeys – to Afghanistan – I didn't bring a camera. Ever since travelling and photography are the same thing for me"
The road to success proves to be full of stains. Not having a camera is just one of them. To catch the Decisive Moment in the Theatre of the Streets many things are necessary. In his report of an African travel Hans' requirements for good photography are aptly described. "…of all possibilities I think this trip has the most potential. I hope I make a good decision by going there. I certainly need urban chaos to move around freely…" From urban chaos to theatre in the streets. Hans can do it.
---
Ghana 2011, Bolgatanga
---
Portfolio
Other works by Hans. Click an image to see a larger view
Vistit the artist's
personal website