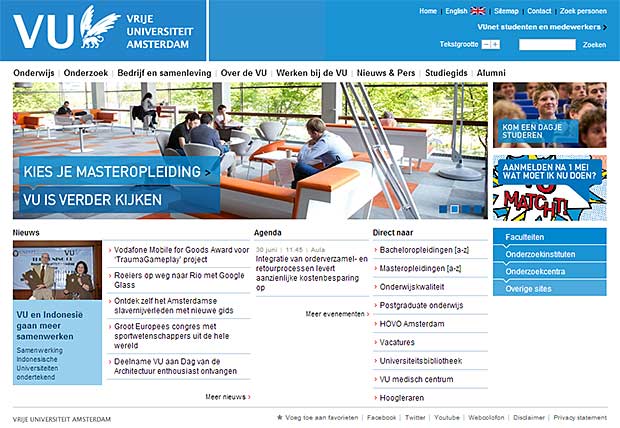 ---
VU UNIVERSITY WEBSITES
VU Corporate website, Development of VU University web environment.
Major operation involving approximately 50 websites and 100.000 pages created or
rebuild in a new CMS, SDL Tridion. The site also includes the e-Studyguide containing 15.000 study subjects, fed by the SAP student management system. The project included numerous functionality extensions. Connections with CRM, SAP, university library and more. Foundation of the technical infrastructure and expansion of the editorial organisation with over 400 contributors and editors.
Vu.nl won the second prize in the Dutch university website contest 2011, organised by ScienceGuide & StrategyOnDemand.
Roles: Editor in Chief, Senior Project Manager.
Visual design: The Factor e, Groningen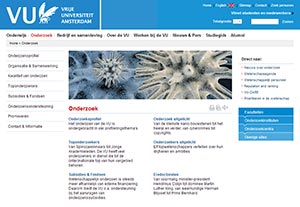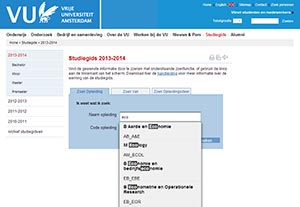 VU University faculty site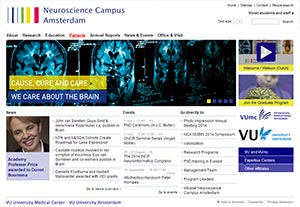 VU University institute site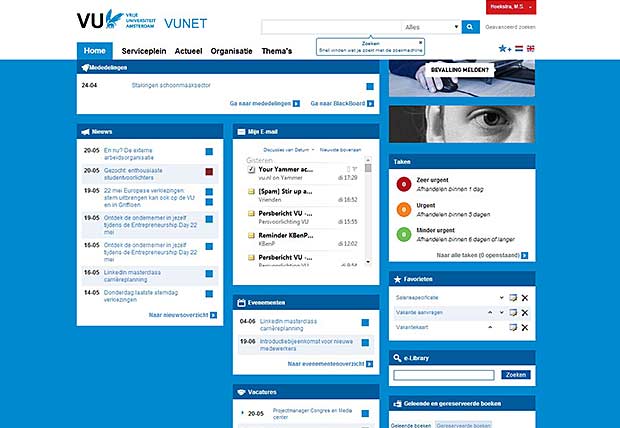 ---
VU UNIVERSITY PORTAL SITE
Dynamic portal site for students and employees.
Personalized site with integrated selfservice processes. Based on a combination of Tridion CMS and Microsoft Sharepoint 2010.
Roles: Editor in Chief, Senior Project Manager.
Visual design: ID Interactive, Zwolle
---
INTERVISION
Company magazine Interpay, two colours, A4 selfcover.
Intervision, the monthly internal magazine for Interpay employees. 80 editions made, covering just about anything going on in the organisation and the trade. A lot of human interest, but also the voice of management.
Role: Editor in Chief.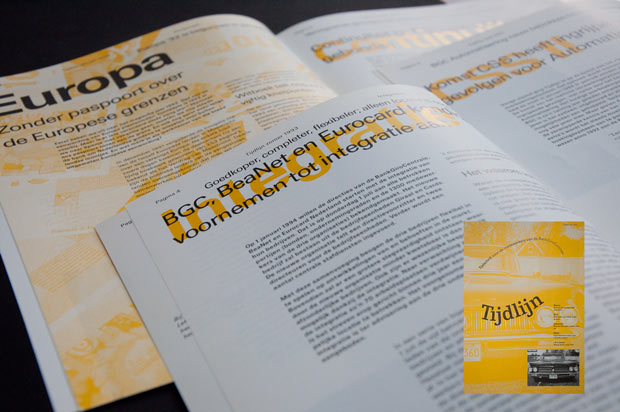 ---
TIJDLIJN (TIMELINE)
Company magazine BankGiroCentrale, Two colours, A4, selfcover.
Monthly internal magazine for BGC employees.
Role: Manager Communications.