---
INTERPAY NEDERLAND
Corporate identity after a merger
Interpay evolved out of a merger of BankGiroCentrale, Eurocard Nederland and BeaNet and became the sole shared payment acquiring and processing provider for the Dutch market and a switchpoint in the European financial zone. A logo, a custom typeface and an ingenious grid system were created, along with several design guides. The visual style renders the dense network behind Interpay's payment systems.
Role: Design manager, Project Manager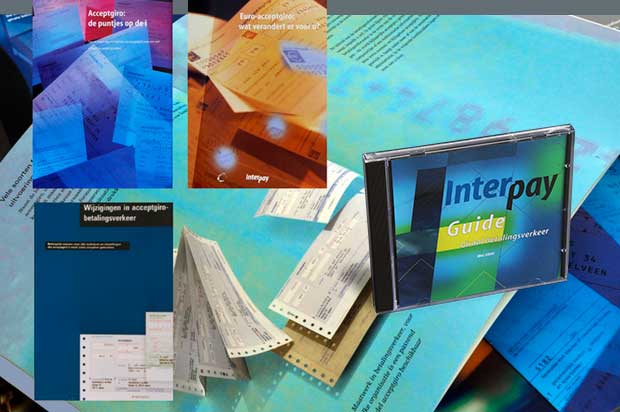 Marketing and corporate publications
Brochure page design by BRS Premsela Vonk, Amsterdam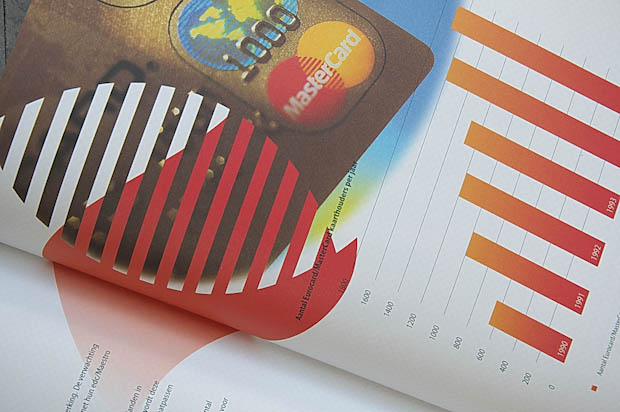 Annual reports
Design Interpay logo, identity manual and annual reports by Ontwerpforum Amsterdam
---
BANKGIROCENTRALE
Corporate identity management
Enforcement an maintenance of the corporate design rules. Extension of the house style with manuals for brochure design and form design. Numerous publications made, also for the associated banks.
Roles: Design Manager, Project Manager
Design logo and identity manual by BRS Premsela Vonk (Eden Spiekermann) Amsterdam.
Corporate brochure
The company logo was the starting point for this publication. Photographs, graphics and text columns are meticulously determined by the 2.5 D contours of the company logo. By the use of transparent cover material an open impression is created for this high tech organisation.
Roles: Copywriter, Design Manager, Project Manager
Design by Ontwerpforum, Amsterdam
Photography by Eric Hamelink
Corporate video and Social annual report
Roles: Design Manager, Project Manager
Video by Drupsteen Henriques de Castro
Annual report design by Ontwerpforum, Amsterdam